NABIYA, Meta-architects, Creators of Worlds on The Sandbox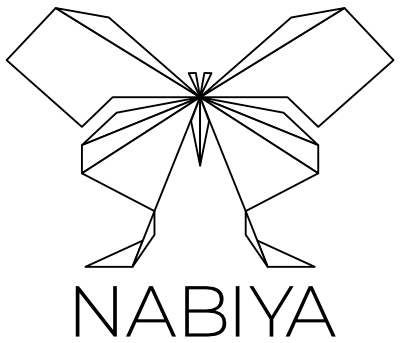 We are thrilled to announce the creation of our studio — NABIYA — focusing on two missions:
The conception & development of our video game ELEMENTS
The production of commissioned video games & architectural projects for The Sandbox Metaverse landowners.
The Sandbox Metaverse
The Sandbox is a decentralised and community-driven gaming platform where creators can share and monetise voxel assets and gaming experiences on the blockchain. As a result, it has gained more and more traction from game creators and artists. As a metaverse, the community it has built is tremendously diverse, creative, and supportive.
NABIYA's founders, had already worked as voxel artists and producers for the last ten months on the game Light Trail Adventures. We also did a memorable collab work with other studios making epic NFTs. In doing so, we loved the infinite possibilities of cross-gaming enabled by the Metaverse.
We are very proud and thrilled to be a partner of choice for The Sandbox. With its support, we set out to develop our first title ELEMENTS and take on commissioned projects for landowners.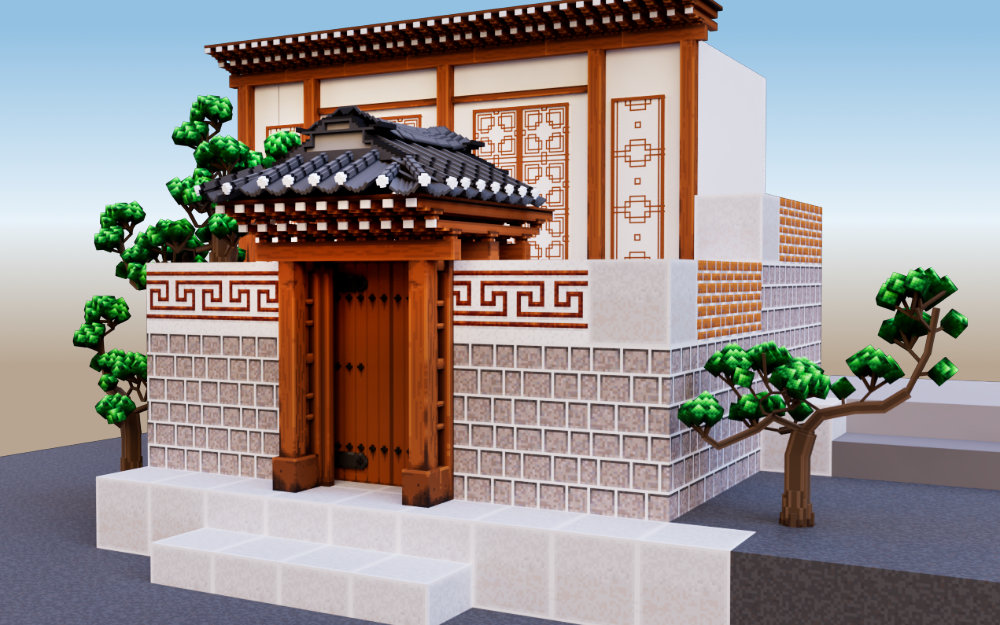 NABIYA Creative Studio
The birth of NABIYA results from the collaboration between the artist, Kinotism, and the blockchain game project lead, Marie. Let's hear it from the horse's mouth!
Q: What inspired you to start a studio together?
Marie: I've known Kinotism professionally for over 15 years, and I was always very impressed by his dedication to his art. When I met him, he was exploring Arabic calligraphy. Later, his research was broadened to Asian calligraphy, and although I'm not a collector of any form of art, I purchased a few physical pieces. Two years ago, I prompted Kinotism into the NFT world.
Kinotism: I got a better grasp of what the blockchain was fairly recently. I saw the potential of owning digital assets, art pieces, in-game assets through authentication. NFTs (Non-Fungible Tokens) present an excellent opportunity to democratise the discovery and empowerment of artists.
As we've been wanting to work together around a project of our own, the momentum was perfect for us. With both our expertise (blockchain & art), we took the leap of faith.
Q: Why did you choose a project on The Sandbox platform?
Marie: We chose The Sandbox as we saw an opportunity to create a game without having to code, which leaves us free to unleash our creative potential.
I've been working in the blockchain space since 2018 and I've got experience as a game producer on The Sandbox. Kinotism is an incredible creative director and graphic designer who also understands technology. It was a perfect match skills wise.
Kinotism: It's the ideal situation for us. The platform manages the coding so creators can focus on the game design and artistic aspects of the game.
Q: How would you describe the visual style of your studio?
Marie: We take great pride in producing high-quality voxel art.
Kinotism: everything that is shipped out of the studio will be well-researched (concept art, references) and finely executed.
Q: What kind of commissioned projects would you like to attract?
Kinotism: I'd love to build art projects for the music industry or art galleries. Providing an immersive experience is my goal.
Marie: As meta-architects, I'd love for us to work on creative projects where we can provide high-end production for experience games and architectures.
We started building our first title ELEMENTS which will showcase the level of munitia and attention to detail we put into our work.
Delve into the poetic and magical world of the game ELEMENTS.

ELEMENTS is an atmospheric game inviting the player to explore a magical and poetic universe. The exploration journey is set on the 5 Elements (Earth, Wood, Fire, Metal, Water); based on the principle of the ancient philosophy and the twelve animals of the Chinese zodiac.