Find us on Opensea 30th October 2021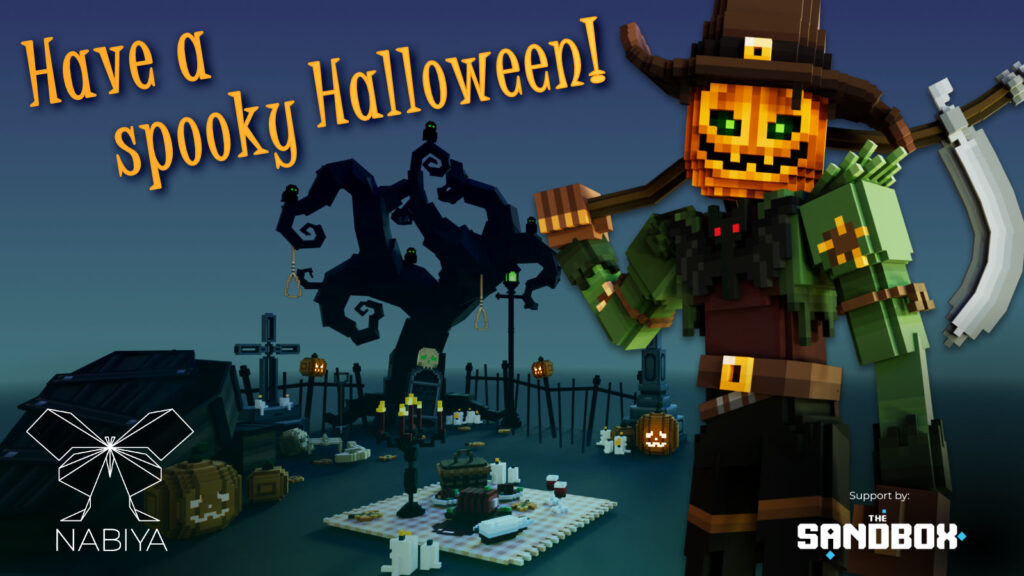 The inspiration
It's pumpkin season and we are very excited to be launching our own Halloween-themed NFT drop. While our team of voxel artists are already well experienced building on The Sandbox, as this is our first Halloween as Nabiya studio, we thought we would celebrate in style.
The inspiration for the ambience we created came from Tim Burton's work, we are big fans !
While Voxel was not exactly friendly when it came to capturing Burton's distinctive shapes and patterns, like knotty, angular, spiral tree branches, we believe we succeeded to create a vibrant result, in keeping with the filmmaker's style.
Pick and choose to compose your own Halloween spot
The NFTs are fully ready-to-integrate on The Sandbox land. This scene will make a nice spooky spot.
The NFT drop of 9 rare assets are featured on Opensea marketplace. Check out the collection.
Featured NFTs
DROP 1 : JACKO THE SCARECROW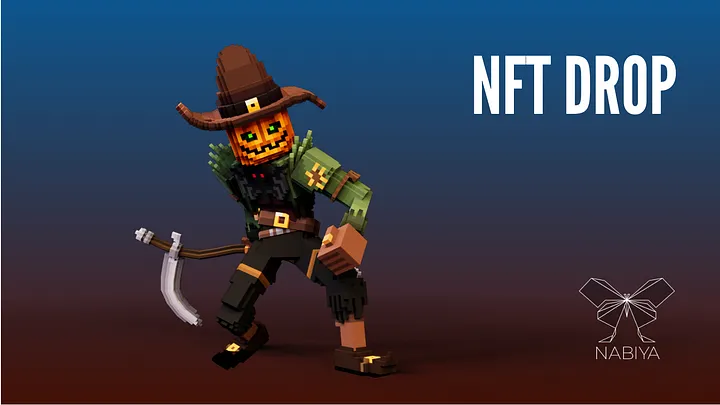 DROP 2 : BLOODY PICNIC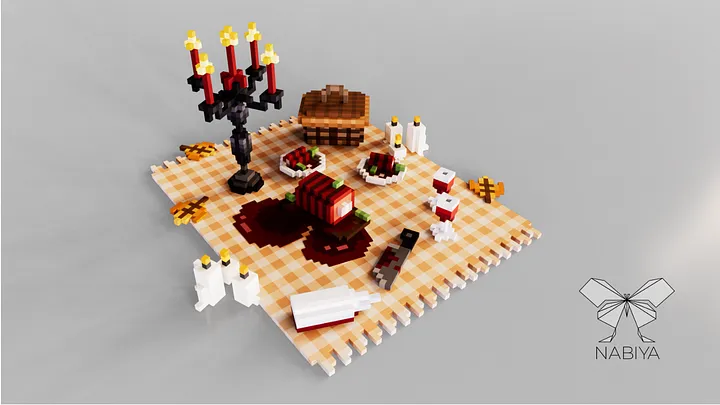 DROP 3 : BURTON TREE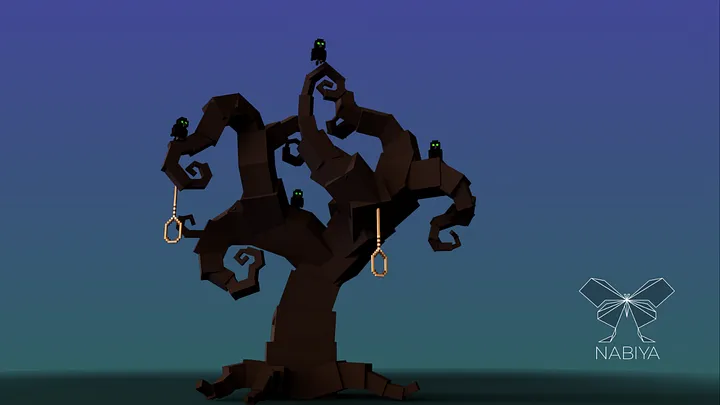 DROP 4 : GRAVEYARD SCENE
5 assets can be purchased individually, decide on your own composition
Cross Tombstone, candles & autumn leaves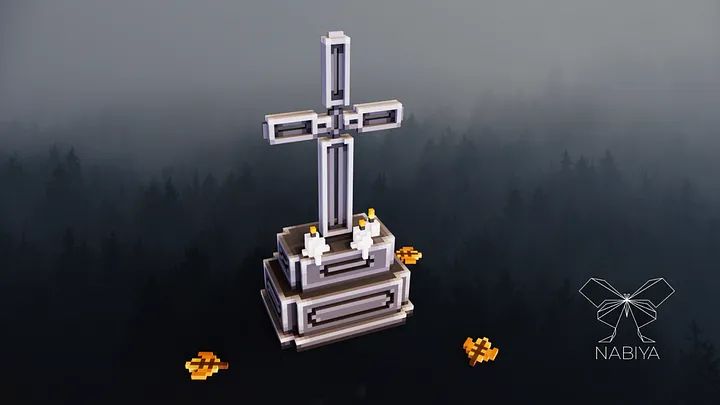 RIP tombstone and skull on it (with bright green eyes), candles & autumn leaves
Funeral monument & pumpkin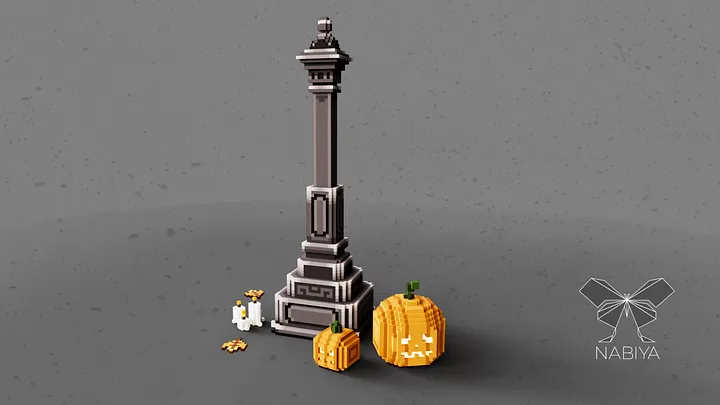 Animated coffin with a skeleton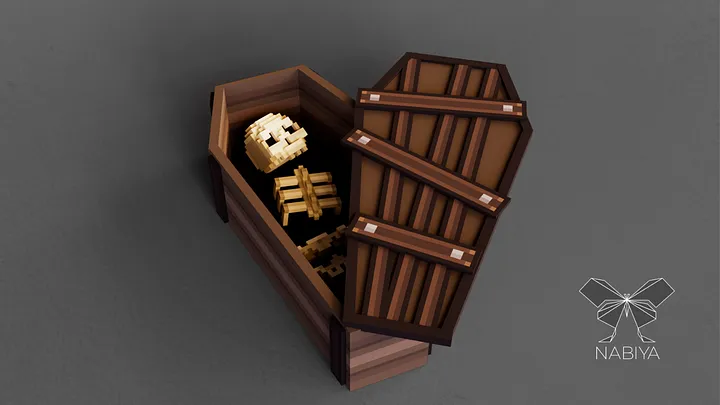 Skeleton, shovel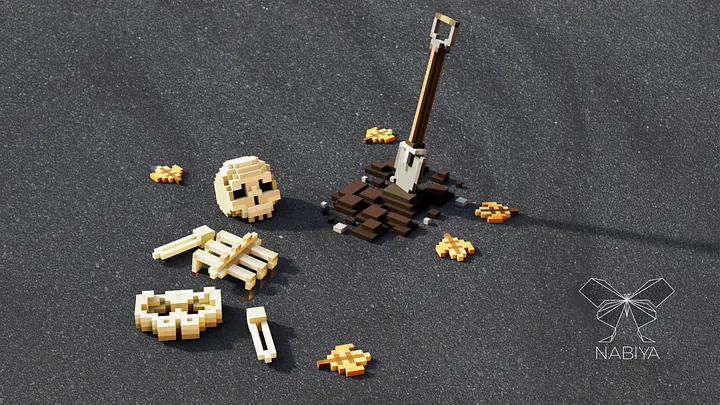 DROP 5 : SPOOKY FENCE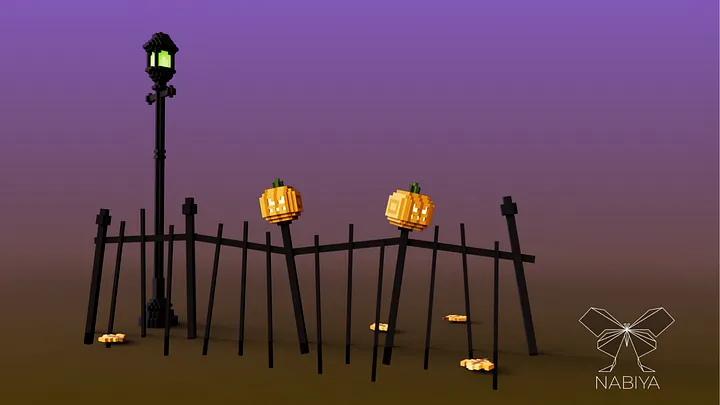 About The Team
At Nabiya we are a team of 6 seasoned voxel artists. Most notably we worked on building The Shrine of Truth as a collab work with the Sand Rush team, later acquired on auction by the Cyberkongz team.
We've also been building other exciting projects on The Sandbox, we'll let you know more about that another time.
Currently our main focus is buildling our own title a Play2Earn atmospheric game. We love pushing the technical and artistic boundaries by tweaking all the tools we work with for on The Sandbox platform. With Halloween season upon us, we couldn't resist the idea of creating our own spooky scene for a neighbour on The Sandbox maybe?