How to Bring Curves and Lines into a World Made of Cubes?
At NABIYA, we have at our heart bringing aesthetics and beauty into the metaverse. In The Sandbox world made of voxels, we challenge ourselves to bringing curves, lines to smooth out the visual effect.
Kinotism, NABIYA's art director, coming from the fashion and luxury industry, has a passion for calligraphy. This was the founding stone for the creation of the World of Women Museum.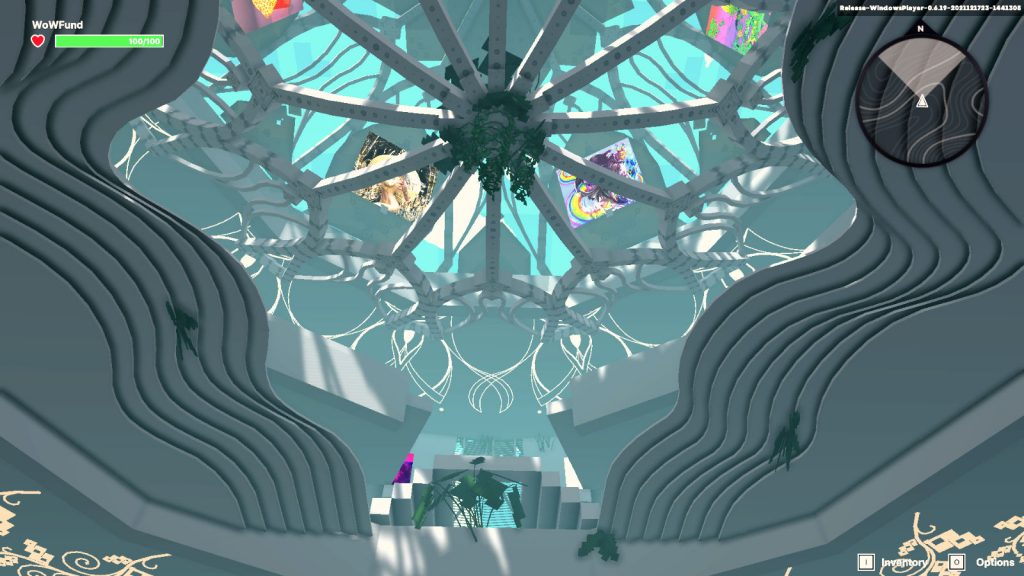 The architectural style was inspired by Yam Karkai's moodboard with references to existing actual buildings.
We researched iconic buildings and landmarks; the keywords were "light", spaces, atmospheric experience.
Materials had to convey reflection and transparency, even if technically it's still limited or not possible on The Sandbox so far.
Obviously, we also find this curve aesthetic in Yam's vector art. So, it was consistent.
A small outdoor garden clutches the building, in front of which a fountain borrows its fascinating movements from Kinetic art, which is a signature of NABIYA's studio.
A pergola with a regular and rhythmed surface overshadows the entrance of the museum, with a new organic wave effect, typical of the "en-vogue" parametric experimentations in design and architecture.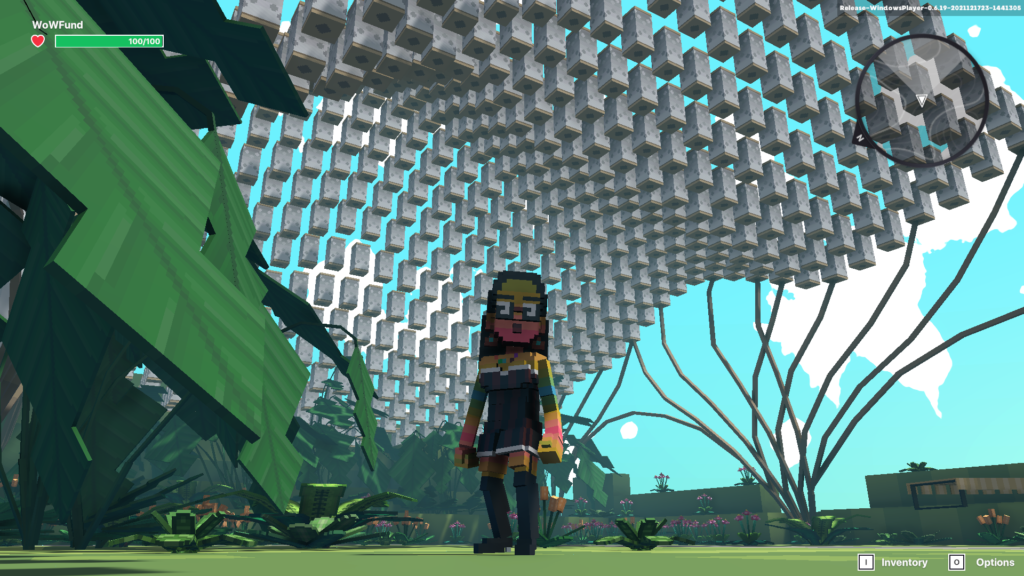 But this asset only is parametric by its inspiration and name, since VoxEdit wouldn't allow that type of modelization functionalities.
The only way we could reach this result was for this asset to be hand-crafted, each element placed by hand.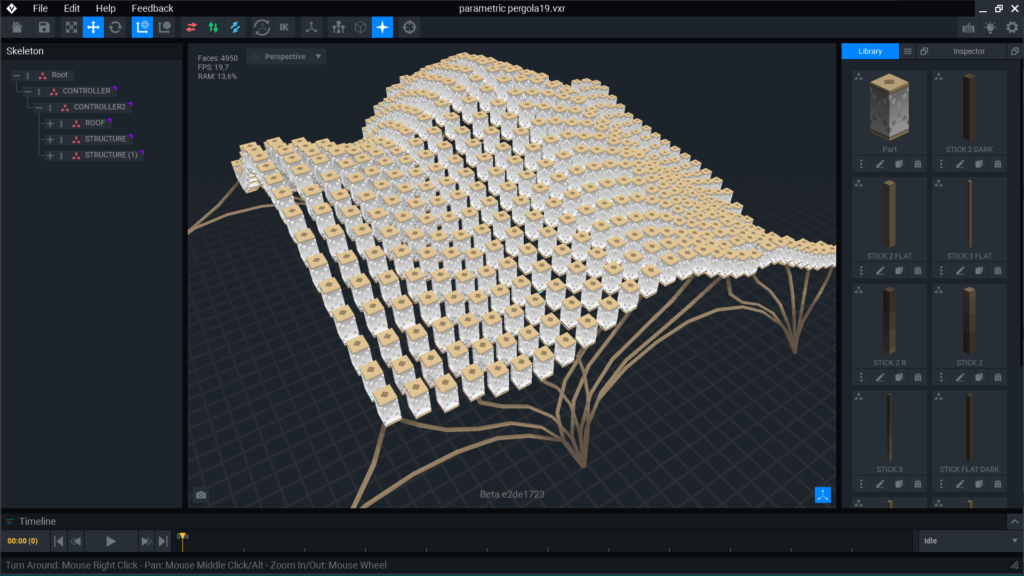 Apart from the inside stairs and the rooftop ground made from standard blocks, the building was entirely built with modular assets; a perfect example would be the open front with its curvilinear structure: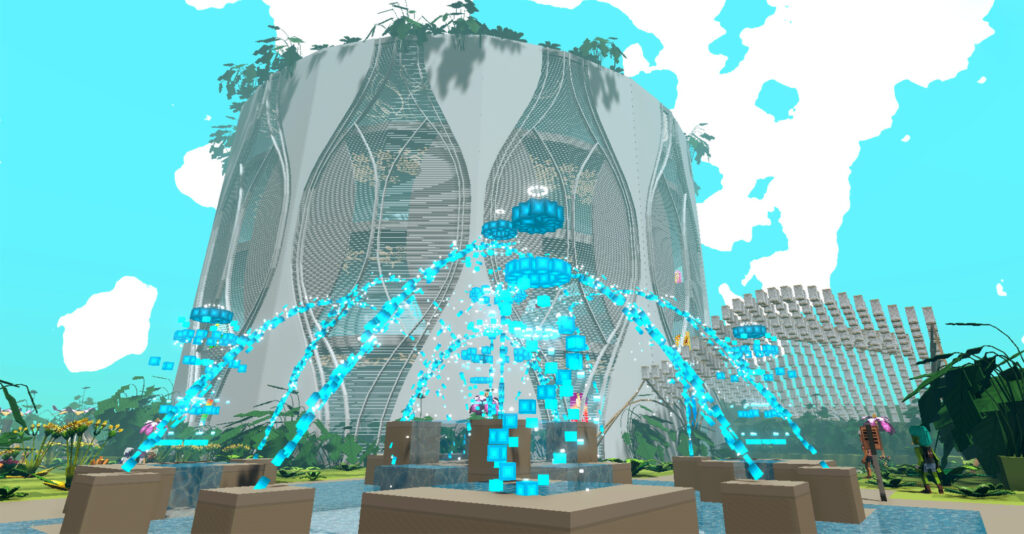 In the manner of the Guggenheim Museum of New York, we chose to design a round central hall with side passageways, divided by spaces, each one with a specific theme.
Parametric-style wavy shapes were used for the stairs on the 1st floor and 3rd floors' platform.
We deliberately kept bare walls to bring out each piece of art from the collection.
However, we dressed the ceilings as well as the floors with themed letterings and motifs.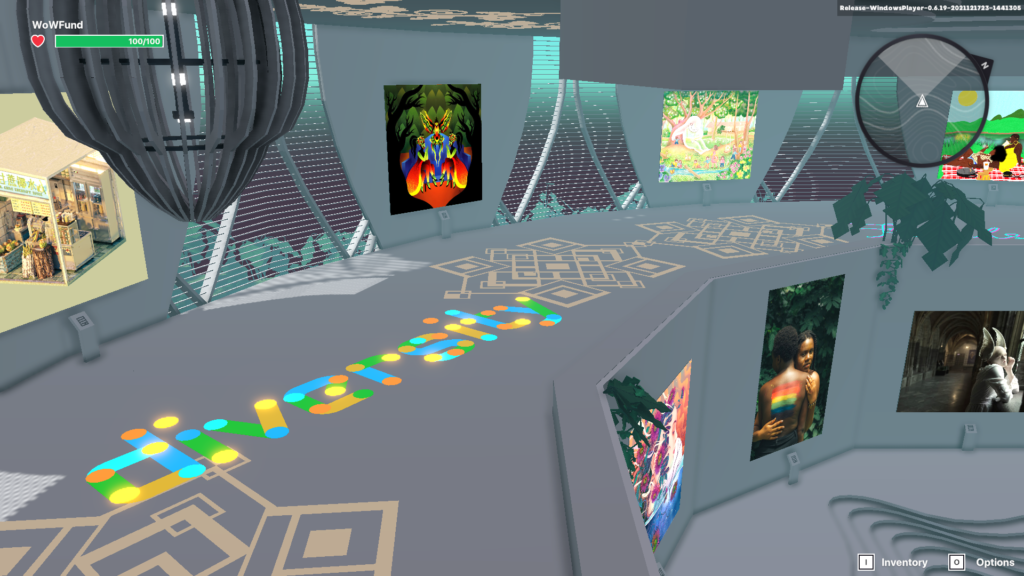 World of Women is pushing for inclusivity in the web3 space, helping out artists in general, but also helping out women in difficult situations.
About World of Women
World of Women (WoW) is one of the most impactful IPs in the Web3 ecosystem. The project was launched in July 2021, it's a collection of 10,000 PFPs of Women.
The WoW foundation promotes representation, inclusivity and equal opportunities for all.
To be relevant to that ideal, the WoW foundation is giving back 2.5% of the royalties earned by each sale to foundations that share the same goals as them (which, with currently 73 K ETH of volume and 4% of royalties on that volume, represents a really significant amount, and thus a lot of help is provided to said foundations), and 1.5% of the proceeds are returned to WoW foundation to do more good.
Giving power to women in Web3, and promoting diversity, is the vision.
The World of Women and The SandBox : a 25,000,000 $ Fund
In March 2022, WoW proudly announced The SandBox were funding the WoW Fund of 25 million dollars over 5 years. They aim to amplify women's representation in Web3 through different aspects: mentoring, funding the artist's mints, showcasing their art in exhibitions etc…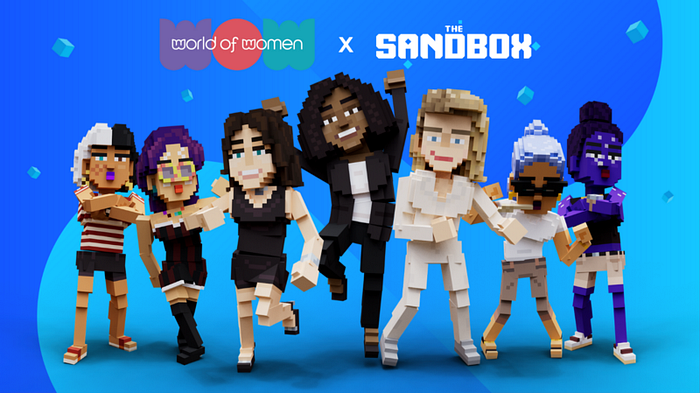 Some interesting points were already disclosed:
World of Women 3D interoperable Avatars: TSB acquired the Most expensive WoW NFT at that time named Aurora, making her the new "Goddess" of the metaverse.
The WoW University: providing free lessons on how to get started with Web3 and become proficient. Upon completion, students will be certified and receive an NFT diploma.
The WoW academy: Built for projects and artists as an incubator (providing advice, funds, mentoring and access to TSB and WoW's networks).
The World of Women Museum: "a stunning building on a 2×2 Sandbox Land which will serve as a showcase for the WoW foundation and support its actions".
NABIYA is proud to have collaborated on an impactful project.
The World of Women Fund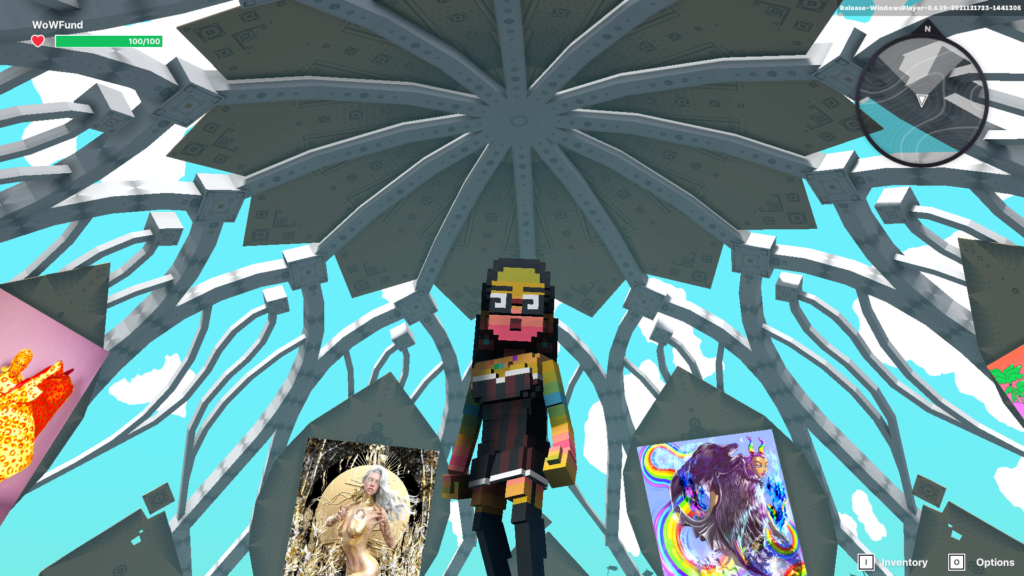 The World of Women Fund for Crypto art is to shed light on artists to help bring more inclusivity to the ecosystem: by investing through the fund ("15% of all primary sales will be reinvested in crypto art!"), curating many talented artists.
The curation of the pieces is done by the fund and a group of members called the Curator's Club.
You can find the collection here.
NABIYA's Team.