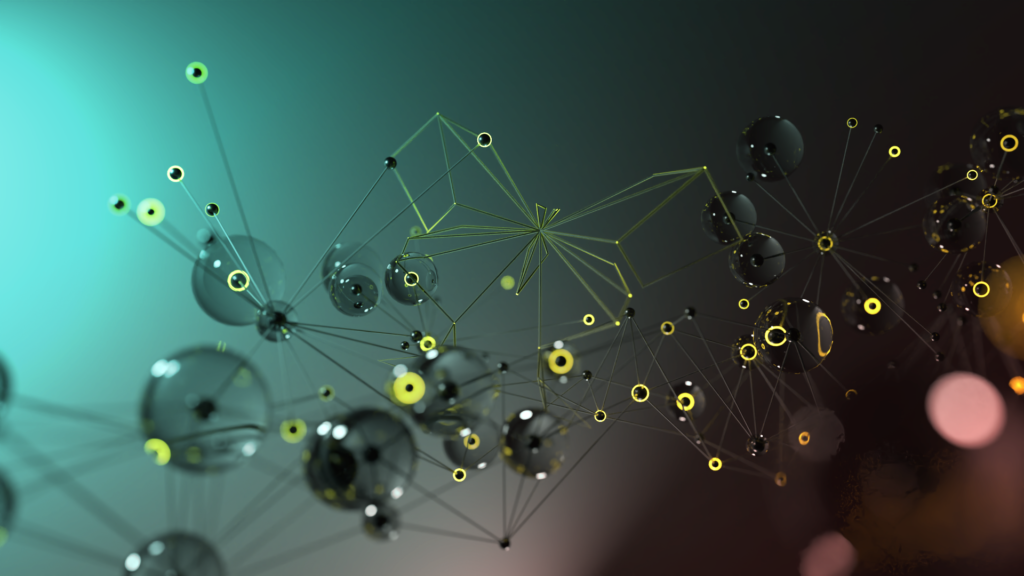 NABIYA is a creative studio that develops games and immersive experiences on the Web3 metaverse, mainly on The Sandbox and CryptoVoxels. Currently in the process of developing its own title ELEMENTS — an atmospheric exploration game, NABIYA is also building for clients: World of Women, Avenged Sevenfold, Everai, Cyberkongz, Dogami, Spells of Genesis and others…
There is no going back, whether we like it or not the pandemic has forever altered our workplace culture, the way we shop, learn, meet and interact with one another. Living in a hybrid world of online and offline has become standard, underpinning a growing acceptance of virtual models such as — the metaverse. The possibilities are infinite, organizations and individuals can't afford to ignore the new opportunities and engagement potential that the web3 metaverse has to offer. Isn't it an exciting time where we can all own our experience instead of just being used for our data?
NABIYA Studio is just about to celebrate it's first year working at the leading edge of a fast-paced new world, building and designing metaverse for ourselves, as well as a select number of IPs/landowners. Blazing the trail has been full-on and super exciting and we've learnt a thing or two along the way, which we thought may be useful to share. If you are thinking about joining the fun and would like to build a project on The Sandbox, read on.
To kick-off, the good news is that the transition to the metaverse is quickly picking up speed, with the inception of more and more metaverse projects, from hugely popular cultural brands to new emerging brands, across all verticals. The not so good news — at this time there is a real shortage of meta-architects available to develop these much-anticipated projects. This article aims to share some useful information, from a builder's perspective to landowners who are looking to find and engage the 'right' builder for their project.
Long-term partnerships breed success
The Web3 paradigm is transforming the client and service provider relationship. The traditional more distinctive roles of 'client' and 'service provider' are being replaced by a more symbiotic type of partnership, often based on common ground and/or common goals. What works better on Web3 are true collaborative type partnerships, where everyone involved — landowners/IP's, creatives and artists are all personally and often financially invested in both the challenges and successes of the project. Web3 generates an equal world where great results can benefit everyone. At NABIYA the value of building long-term partnerships is clear to see when it comes to the quality of our experiences, games, social hubs et al, which in turn leads to the overall success of client projects.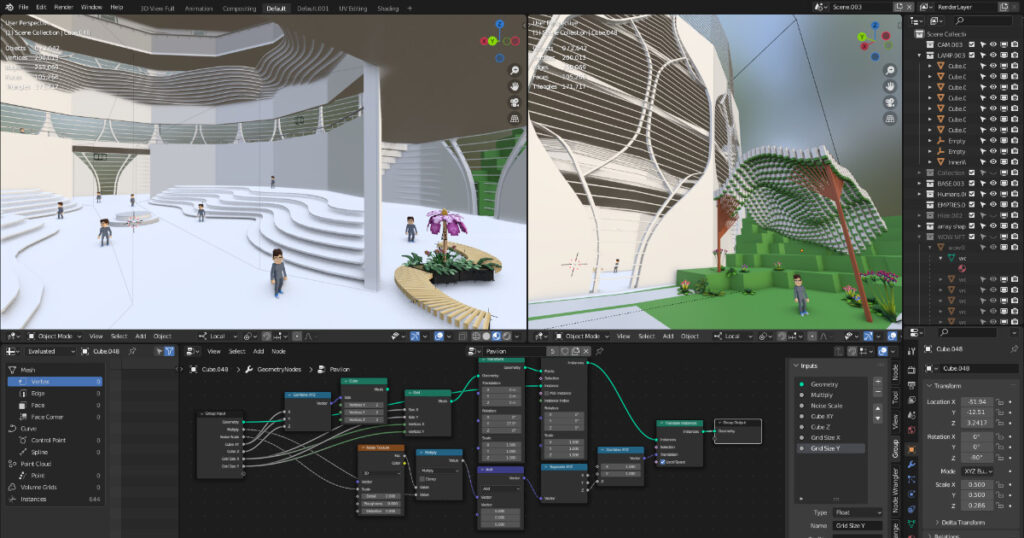 Choosing your creative studio: a few helpful tips….
The metaverse is no fad! It's a huge new segment, offering IP holders tremendous opportunities to deliver lasting immersive and interactive digital experiences, that will engage and attract communities long-term. Selecting the 'right' creative studio to work with, in order to successfully bring your brand to life on the metaverse, will be an important task. Building on the metaverse, creating unique immersive environments, games, and NFT drops, requires a team of creative experts with traditional, as well as very specific talents and skillsets. On the metaverse, traditional skills such as project management, game design, level design, narrative design and QA, are twinned with the more specific artistic and technical expertise, required to skillfully handle the toolsets of The Sandbox platform; voxel artists working on Magica Voxel, VoxEdit, Game Maker.
Make sure your builder is emotionally involved with your project and they approach it from a long-term perspective. Your relationship with the studio will transcend that of the usual service provider, so it's important to like the studio you work with, to appreciate the team and their vision. Builders usually have their own IP projects, so explore areas of mutual interest and cross-pollination.
Make sure the team has a high level of experience and expertise with The Sandbox tools (or other tools for the metaverse) that you will require. Do your own research — on the team, their experience and expertise, their track record, their portfolio, their favourite genre and artistic style, areas of expertise and clients. Ask to have a chat with two or three of their clients. It will save a lot of time in the long run.
Have a reasonable idea of your budget allocation. As the market expands builders are becoming more specialist in the type of builds they offer. For example, some builders offer more standardized, efficient, generic builds catering to a smaller budget, while others position themselves at the high-end of building, which can involve lots of customization and detailed research from concept to execution. The metaverse parallels what we have in real life, you can choose to go to a standard house developer or a renowned architect like Frank Gehry or Jean Nouvel — you will get what you are prepared to pay for.
Be open to the idea of a revenue share on top of the flat fee. You want your builder and artists to be performing at their best, to be fully engaged and committed for the long run. Remember they are the creator of all of the assets that will generate revenue for your project. Revenue share is a perfect solution for rewarding Studios/Artists and bonding relationships.
Make sure that artists are receiving bonuses on the NFT drops (if any). As of now, The Sandbox platform does not support a royalty system. (NABIYA have been requesting this for some time from TSB). In the interim, studios could arrange their own internal bonus system for artists. Overworking is a plague in the Web3 space, we all know it's not sustainable but hiring is a beast. Builders crunch a LOT and they definitely need to be compensated.
Plan events and communication to your community on the metaverse In order to get the most out of your presence on the metaverse, you may need to review your in-house resources, to ensure there is a dedicated person taking charge of the project. Some clients have allocated a metaverse project manager themselves, while others will rely on the builder to provide such a service.
Be wary of builders who over-promise. There are many newcomers to the space, while lots are very serious, some are flaky. For example, promising a build to be launched on the metaverse after 4 weeks, is a big red flag. The Sandbox has very thorough internal QA pre-launch processes which require time and adding to timelines. Ensuring the quality of our experiences is key, the objective is to keep players/users fully entertained so that they keep on coming back. Retention is key.
Do NOT share the private keys holding your lands and NFTs with your developer. It's highly unlikely that your builder will steal anything from you, nevertheless, the responsibility is too much for the studio.
Overall, the momentum is great to start building. Enjoy creating on the metaverse!
Here's the list of studios currently building on The Sandbox.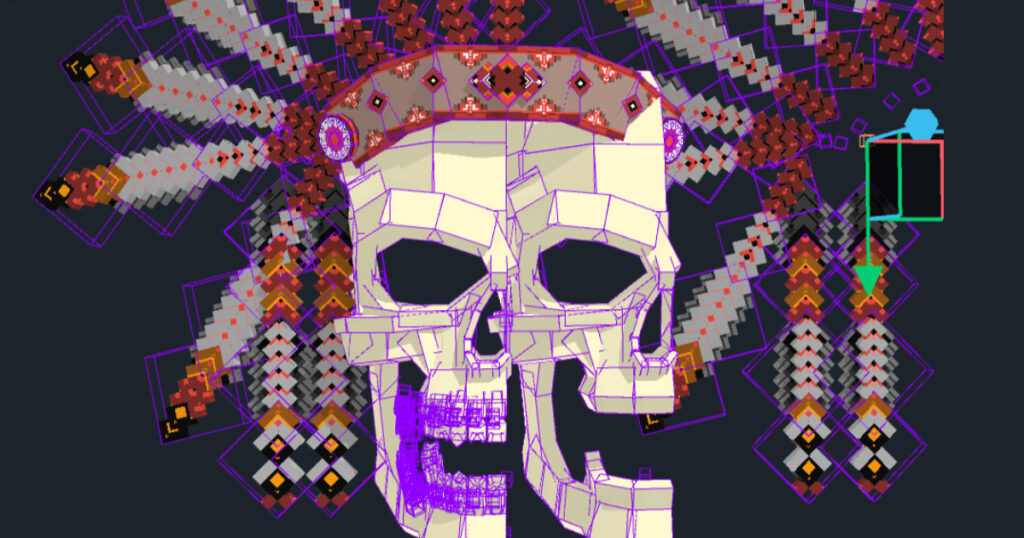 About NABIYA: Creating innovative ways of connecting your brand with your community on the metaverse
In this burgeoning climate on the metaverse, NABIYA is in the lucky position to be able to choose the type of projects we want to build for. The studio thrives on projects that have a strong artistic or historical value, which challenge the team to our creative limits. Born from these challenges are builds which are unique landmarks on The Sandbox metaverse, where the curves and lines, and patterns are introduced in a world made of edges. We love to work alongside OGs and their IPs, who are passionate, at the leading-edge in their space and with a focus on bringing value to their community.